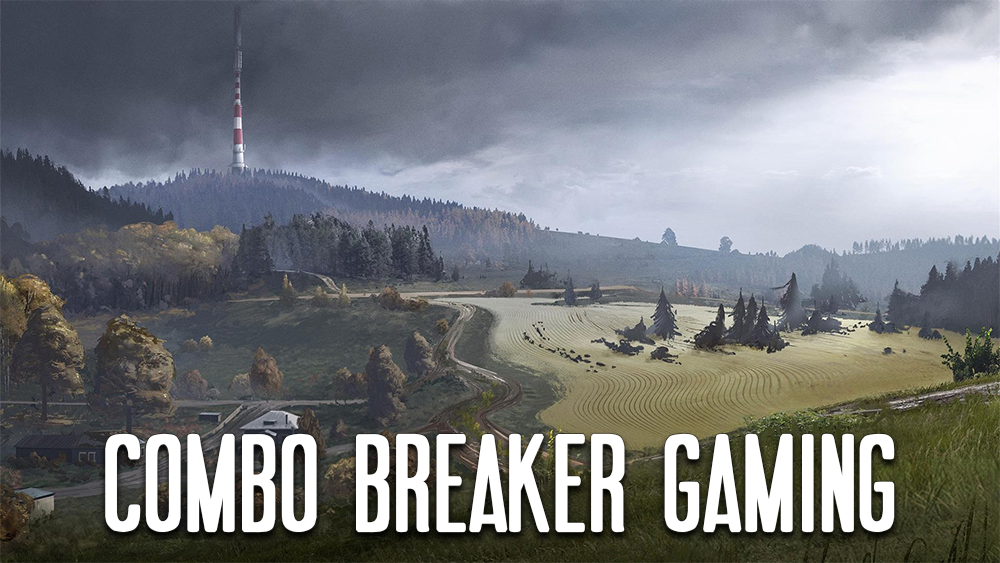 Our Public Gaming Servers:
Welcome to the C-C-C-C-COMBO BREAKER!
Currently our community is actively involved in:
Overwatch
Dota 2
Battlefield One
Dungeons & Dragons
VRChat
Grand Theft Auto 5
Arma 3
DayZ
The Culling
PlayerUnknown's Battlegrounds(PUBG)
Escape from Tarkov
Fortnite
Minecraft
FTL: Faster Than Light
Slither.io
Team Fortress 2
Star Citizen
Homeworld
iRacing
X-Plane 11
Wreckfest
ARK: Survival Evolved
CS:GO
Rocket League
Chivalry
Terraria
Tom Clancy's Rainbox Six Siege
Payday 2
DARK SOULS III
World Of Warcraft
Half-Life: Opposing Force



Our Original Sission Statement:

We are a gaming community that was spawned from the deepest and darkest depths of hell and have been sent here to wreak havoc upon the Team Fortress 2 community in style. It is our pleasure to allow others the opportunity to join us on our never ending quest to spread blood and gore, as well as love and happiness, throughout the globe. Thus, Combo Breaker was BORN!

In all seriousness, you have just arrived at a fun and exciting gaming community called The Combo Breaker. We originated as a group of friends with a common goal: to create a fun and friendly environment to play our favorite game, Team Fortress 2. Originally known as 10 Hit Combo, the early community was plagued with many issues that made running a community difficult. After working through those difficulties, we decided to begin anew and break that 10 Hit Combo with our one hit Combo Breaker.

So, you might be asking: what makes The Combo Breaker different from any other community? Good question! For starters, we hand-pick each and every one of our admins and ensure that all of them love and respect each other. You can count on all of our admins to try to make gameplay as fun and fair as possible. Additionally, our admins are a social bunch; we try to go out of our way and familiarize ourselves with all of our regular players. If you have any concerns or complaints, you can bet that an admin will happily listen to what you have to say.

Well, you might be thinking: what else do we have to offer? Admins aren't the only thing that goes into a good server after all. We maintain a 24 slot public server with stock gameplay and a few additional fun plugins to add our own little Fus Ro Dah touch to the server. Additional perks include replay support; enjoy watching a replay of you owning your friends and enemies or just show the world how large your e-peen is with your kill-to-death ratio on HLstats.

Another thing that few other servers have to offer is the competitive spirit that exists within Combo Breaker. No other community has the number of competitive players that we have! The competitive nature of our server will constantly keep you on your toes. Sick of your typical Valve server being full of new players and one or two scrubs whose only mission in life is to pub stomp poor little kids into the dirt and make them cry? The Combo Breaker FROWNS upon this and will castrate all offenders!

Finally, one of the most important things that makes our community special is LIVE COMMENTARY! Everyone's favorite live action commentary makes our server one of the greatest around. Who doesn't love to have their names and actions glorified in front of a full server? Commentary brings fun and excitement to gameplay, and it keeps everyone coming back for more. During these commentary events we love to keep you entertained and also enjoy doing random giveaways as a way to say thank you for supporting our server.

So now you know a little bit about us, but remember, this community is about you! Come join us on the forums and introduce yourself, we'd love to hear from you. As you enter our domain, your home away from home, take your shoes off and get comfortable! Although it will be a wild ride, it will be an adventure that will enlighten all of those who join us. Once again, welcome to The Combo Breaker!




ADMINS CAN BE CONTACTED AT: combobreaker@mittenmail.com